Join us in welcoming our new doctors!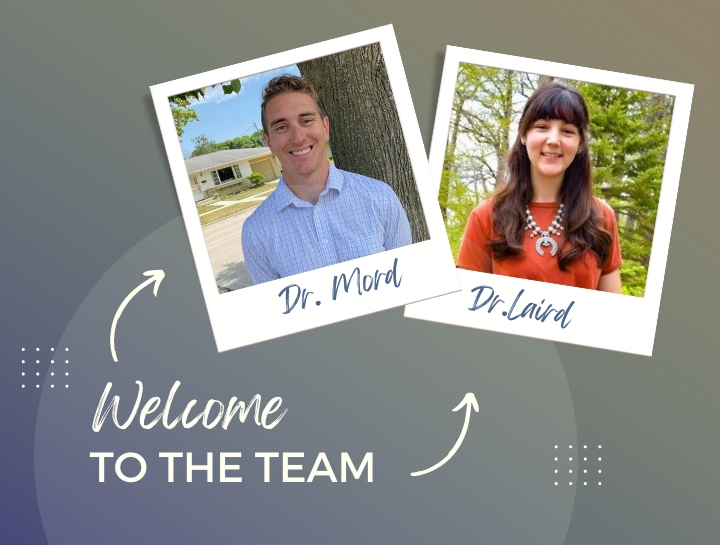 July 25, 2023
Please join us in welcoming Kiel Veterinary Clinic's newest veterinarians Dr. Laird and Dr. Mord!
Dr. Laird is originally from Arizona and has lived in several different states. She earned her bachelor's degree at the University of Wisconsin Stevens Point. Then attended her first three years of veterinary school at St. George's University in Grenada, West Indies then completed her clinical year at Iowa State University. She also attended Chi University in Florida receiving special training in Veterinary Acupuncture.

Dr. Laird enjoys all aspects of large animal and equine Veterinary practice, with a particular interest in dairy medicine, equine dentistry, and acupuncture. Outside of the clinic, Dr. Laird enjoys traveling internationally, horseback riding, hiking with her dogs Buck and Stanley, and watching baseball.
Dr. Laird will be treating cows and horses and offering acupuncture for horses, dogs, and cats.
Dr. Mord made his way to Kiel from rural Montana, where he was raised on a ranch. After attending college at Montana State University, he earned his DVM at Washington State University - College of Veterinary Medicine in 2023.

Dr. Mord practices large and small animal medicine and his veterinary interests include herd health, bovine production medicine, small ruminant medicine, and small animal surgery and imaging.

Outside of the office, Dr. Mord enjoys sports, hiking, fishing, and trying to keep up with his dog, Kona.

Dr. Mord will be treating cats, dogs, and cows.

For more information on the services our new doctors will provide, or to schedule an appointment, please call us at (920) 894-3414 and one of our Client Care Specialists will be happy to assist you!